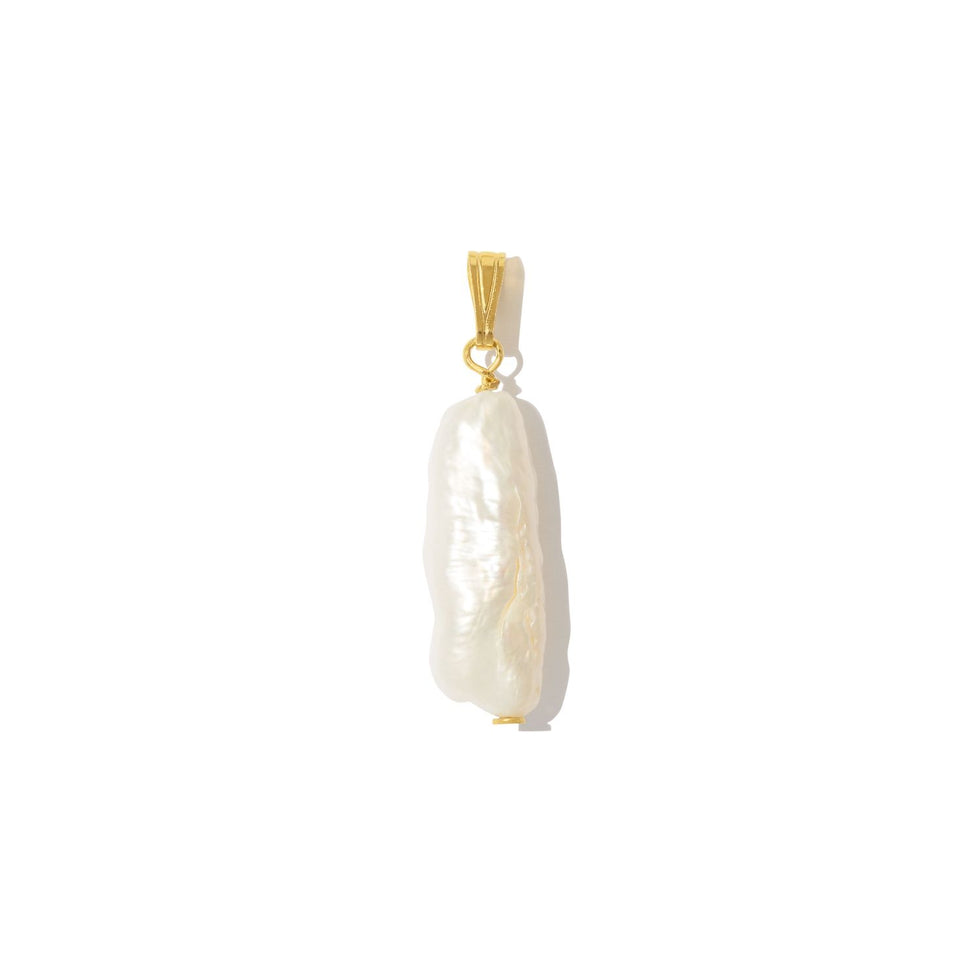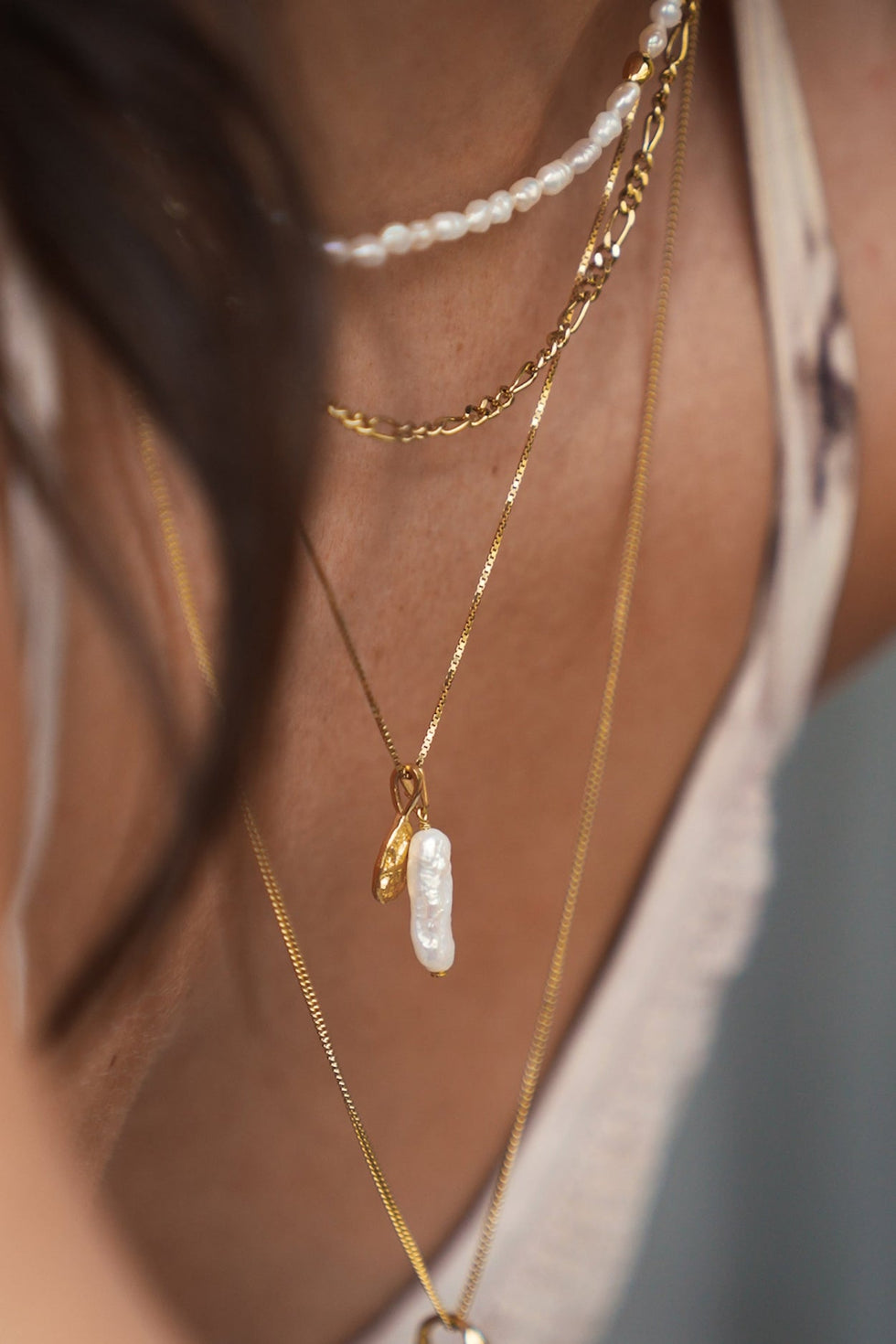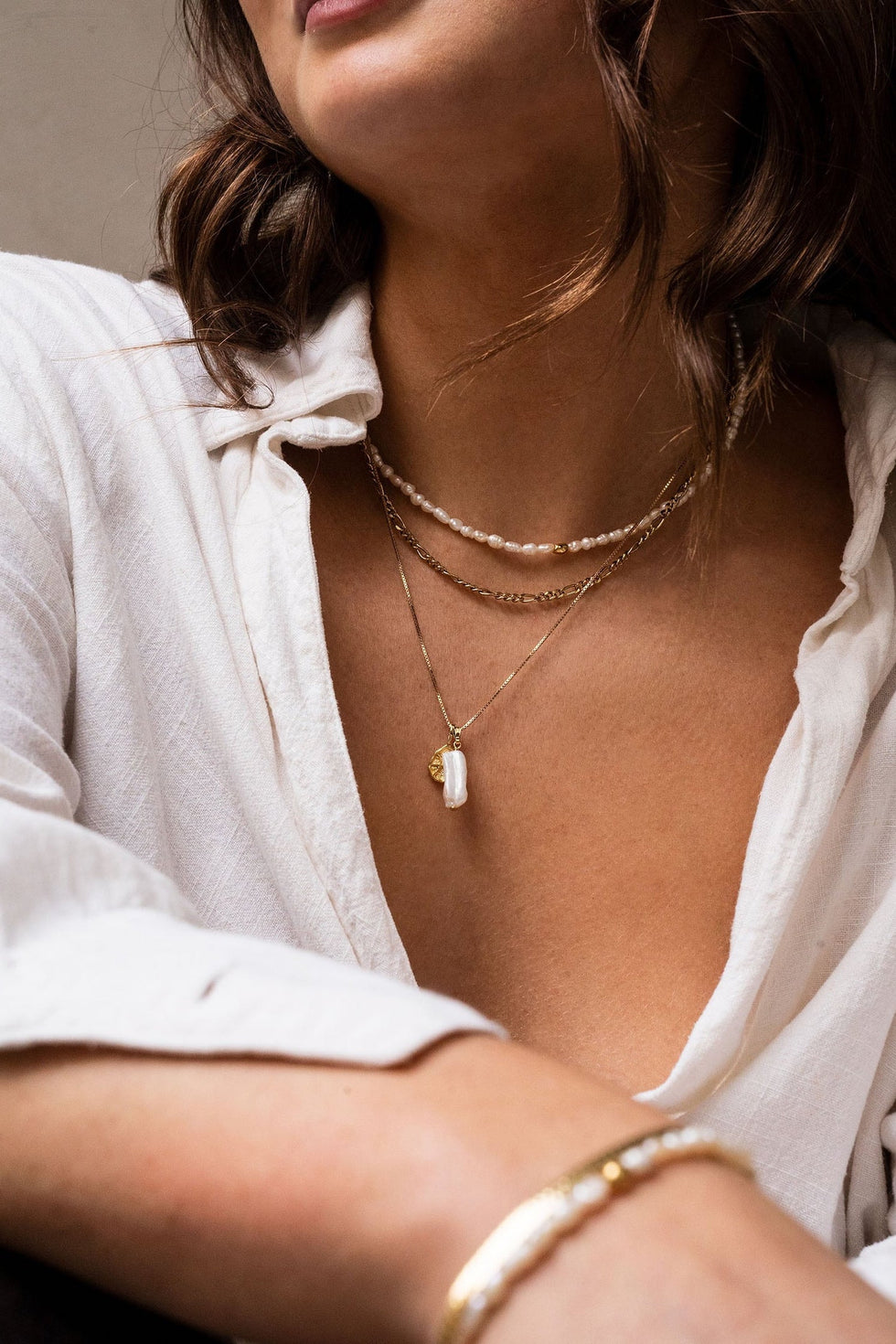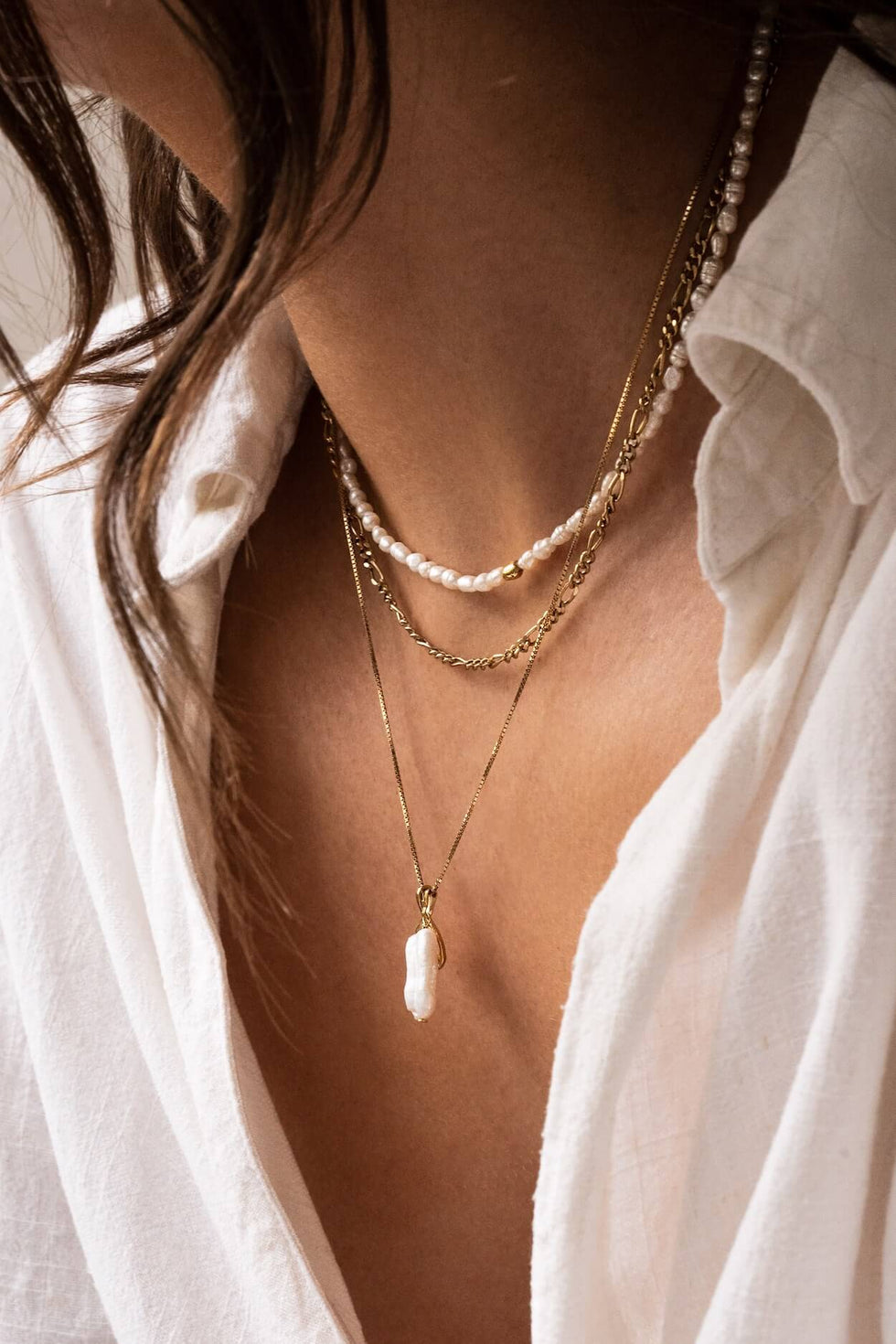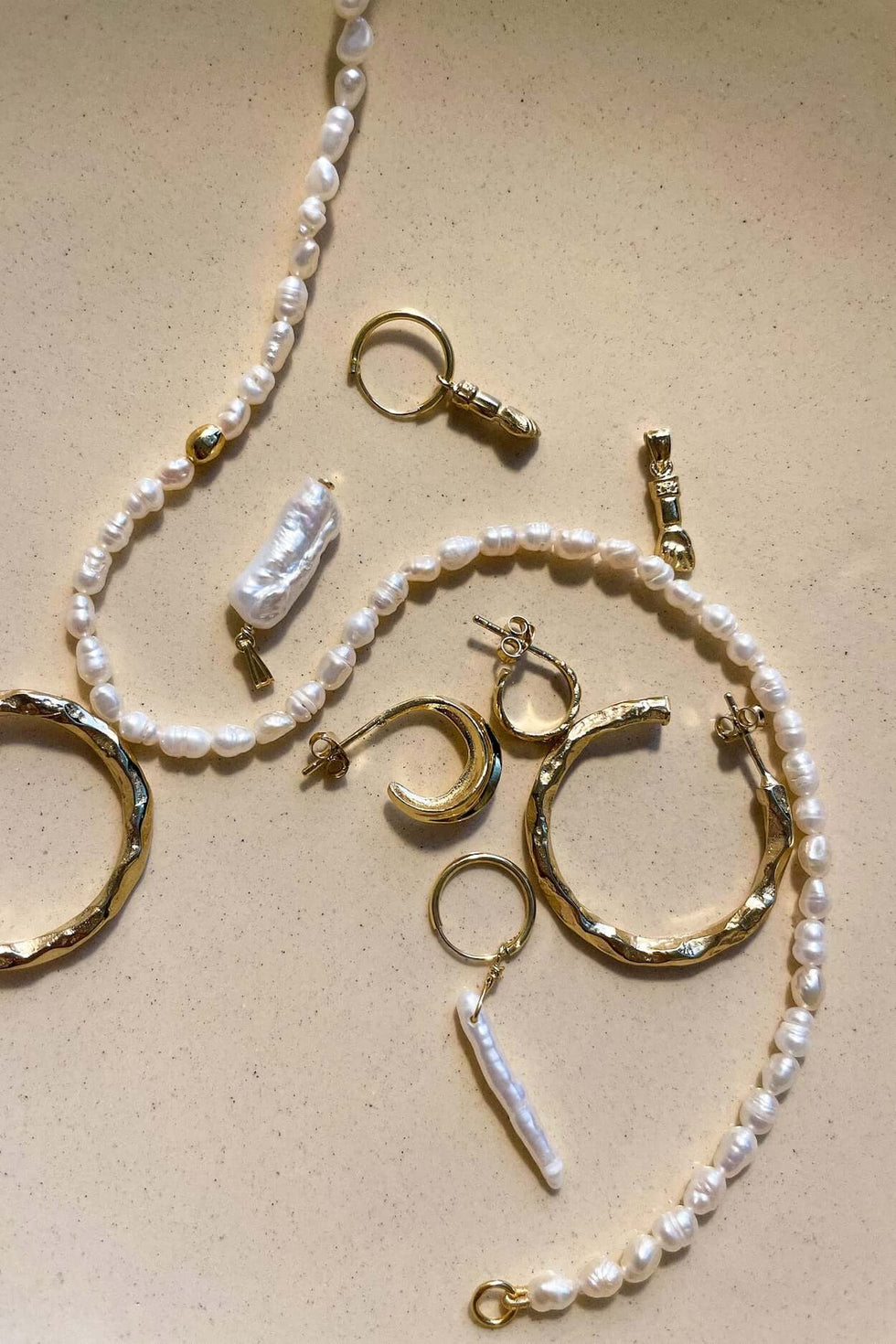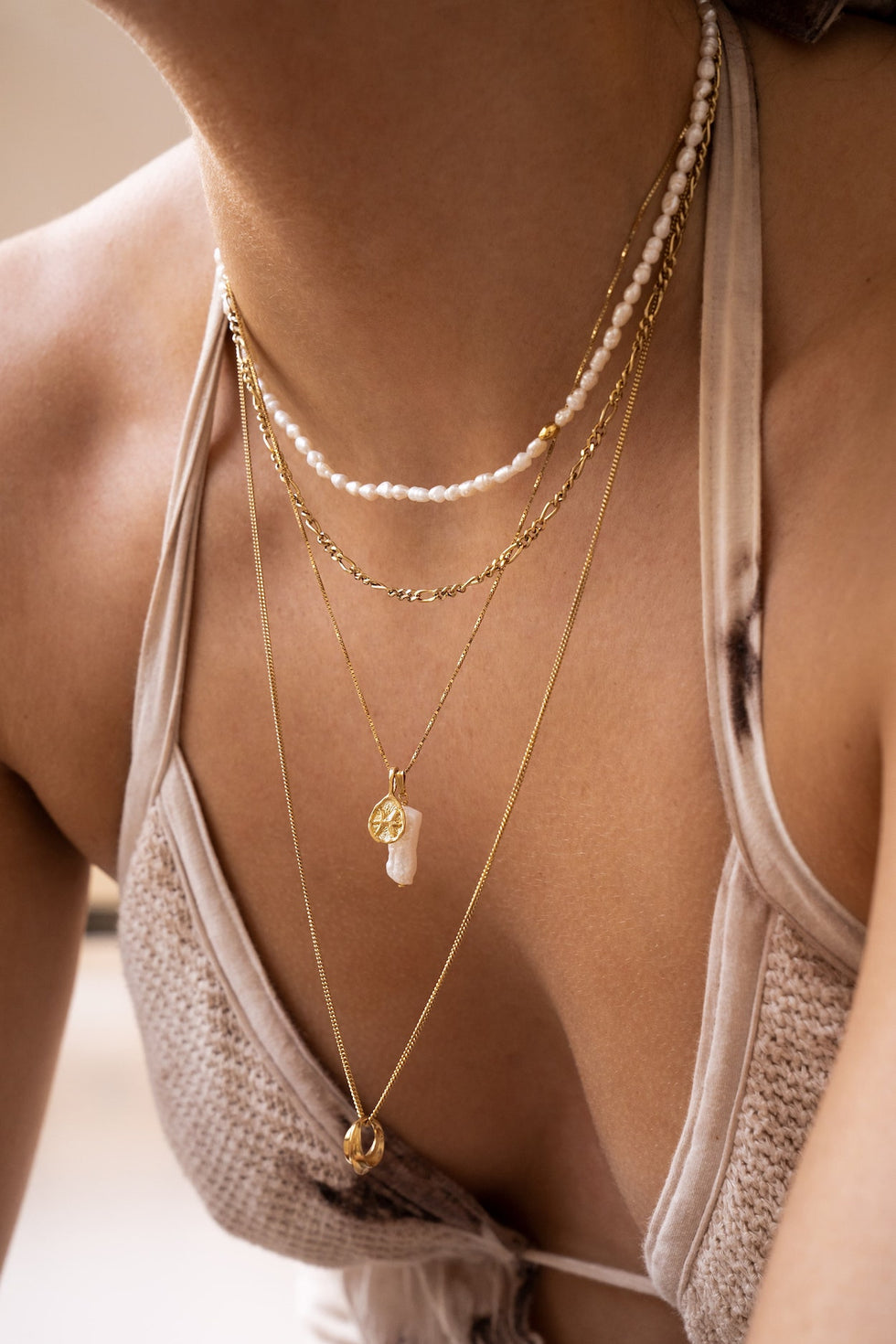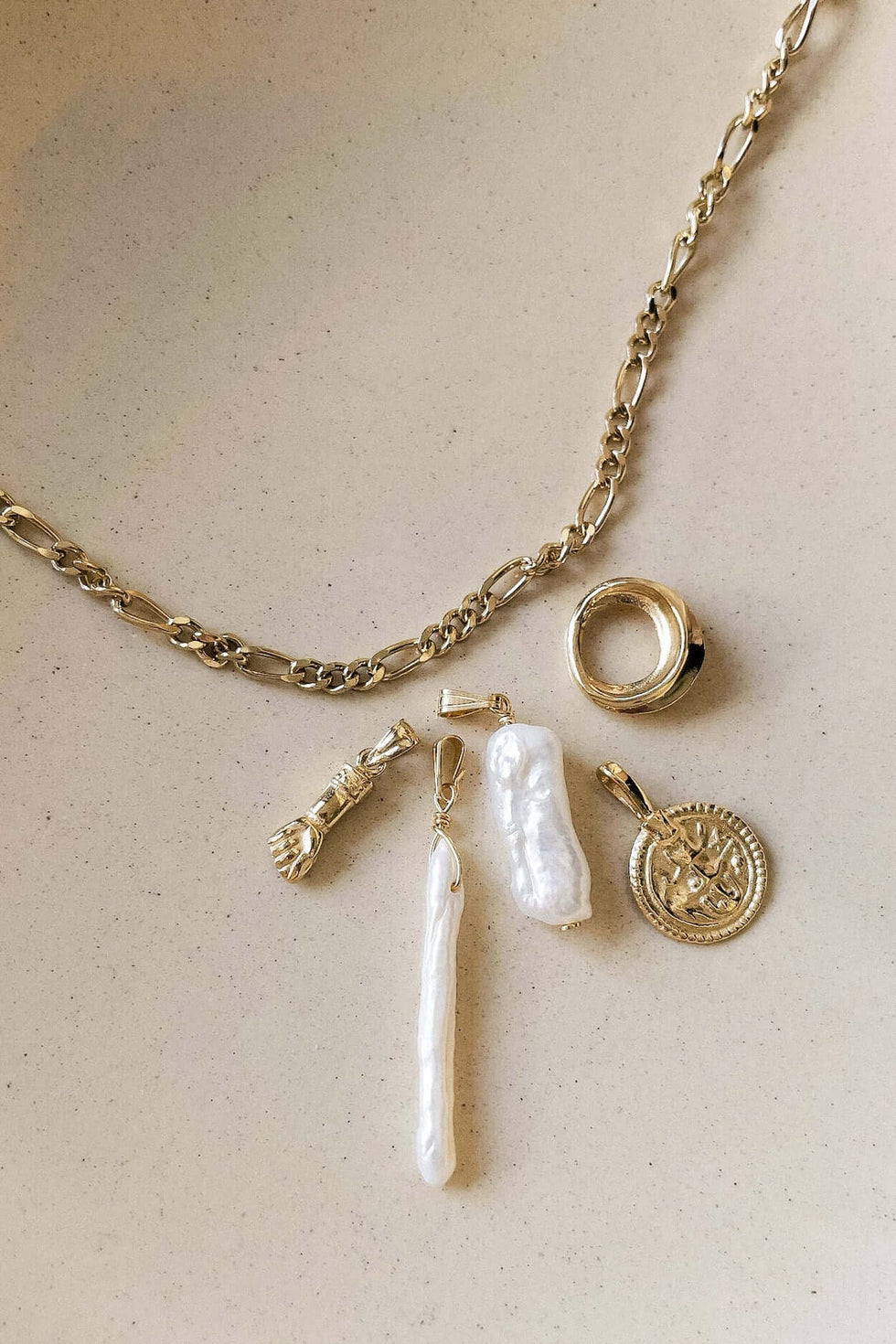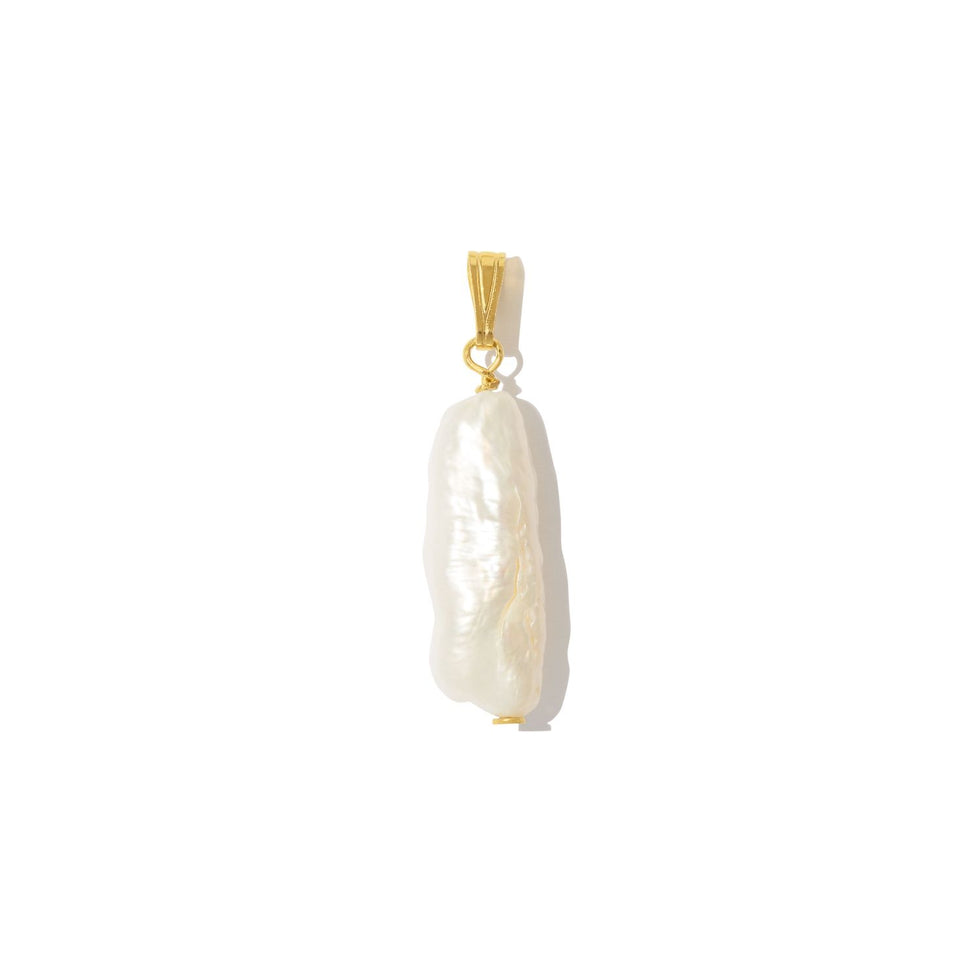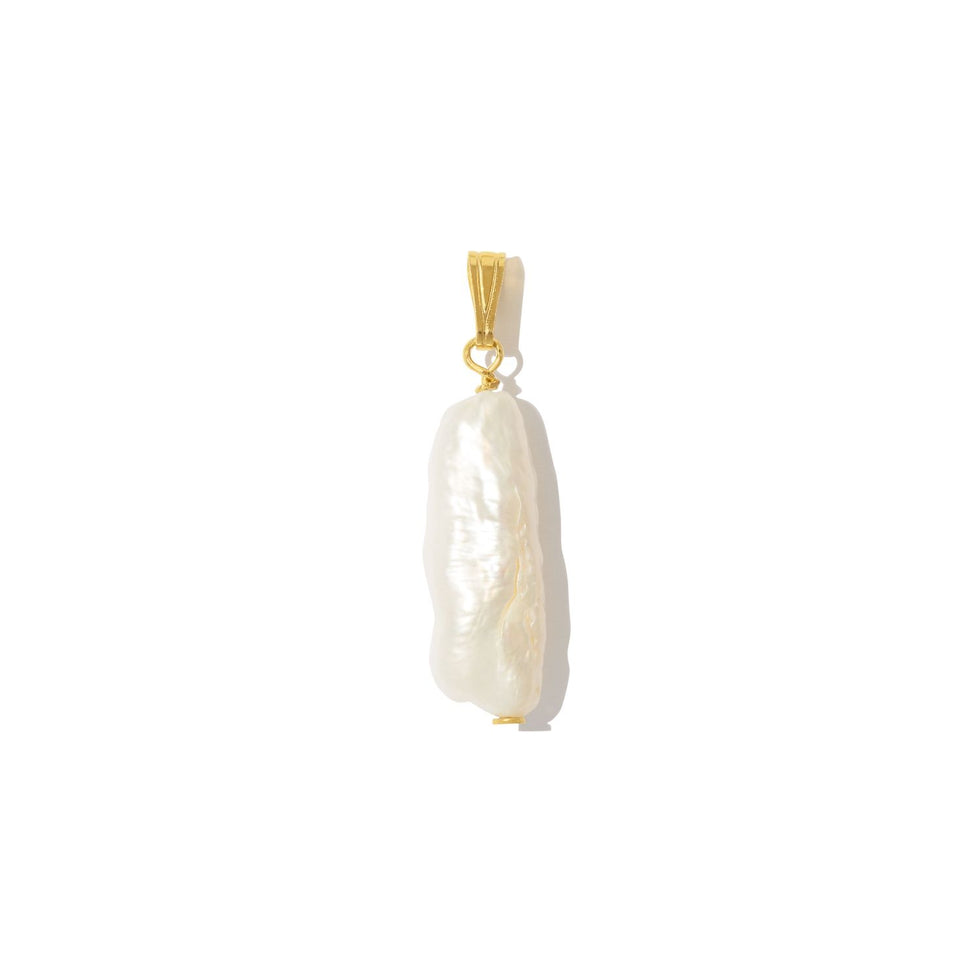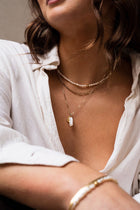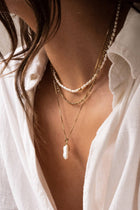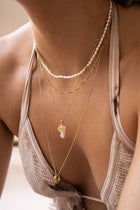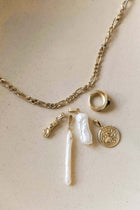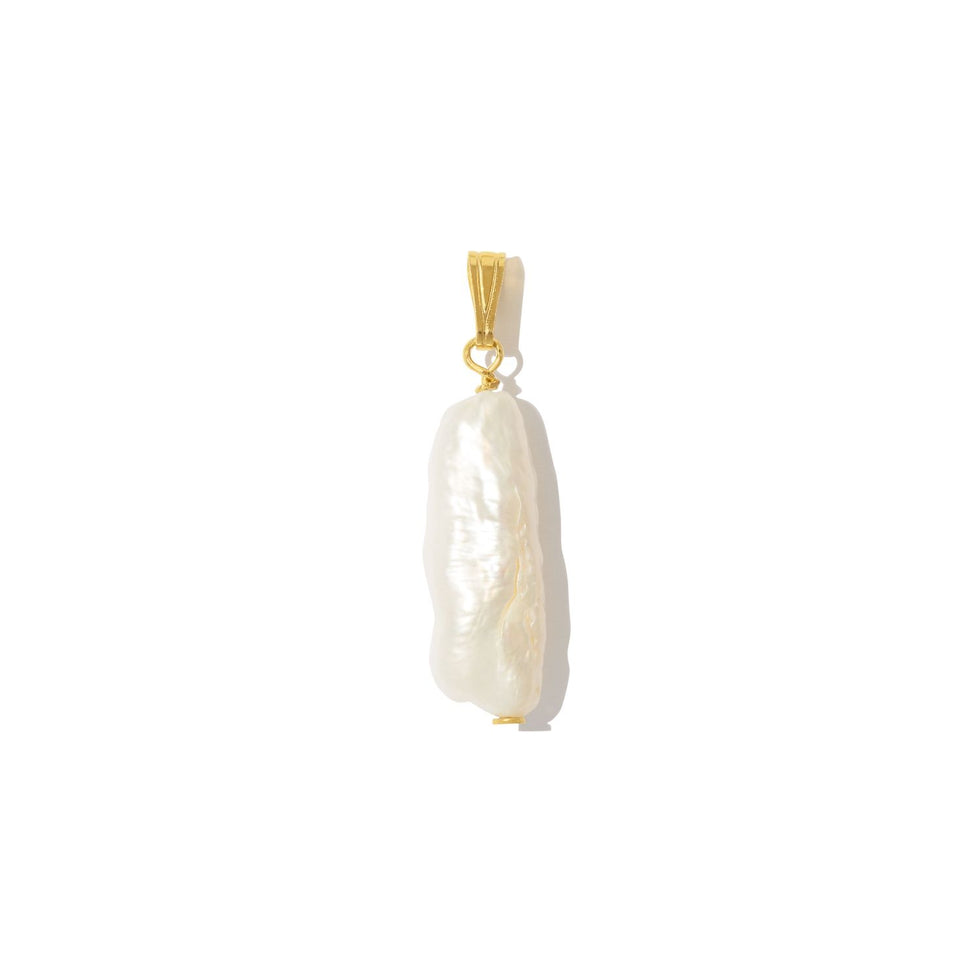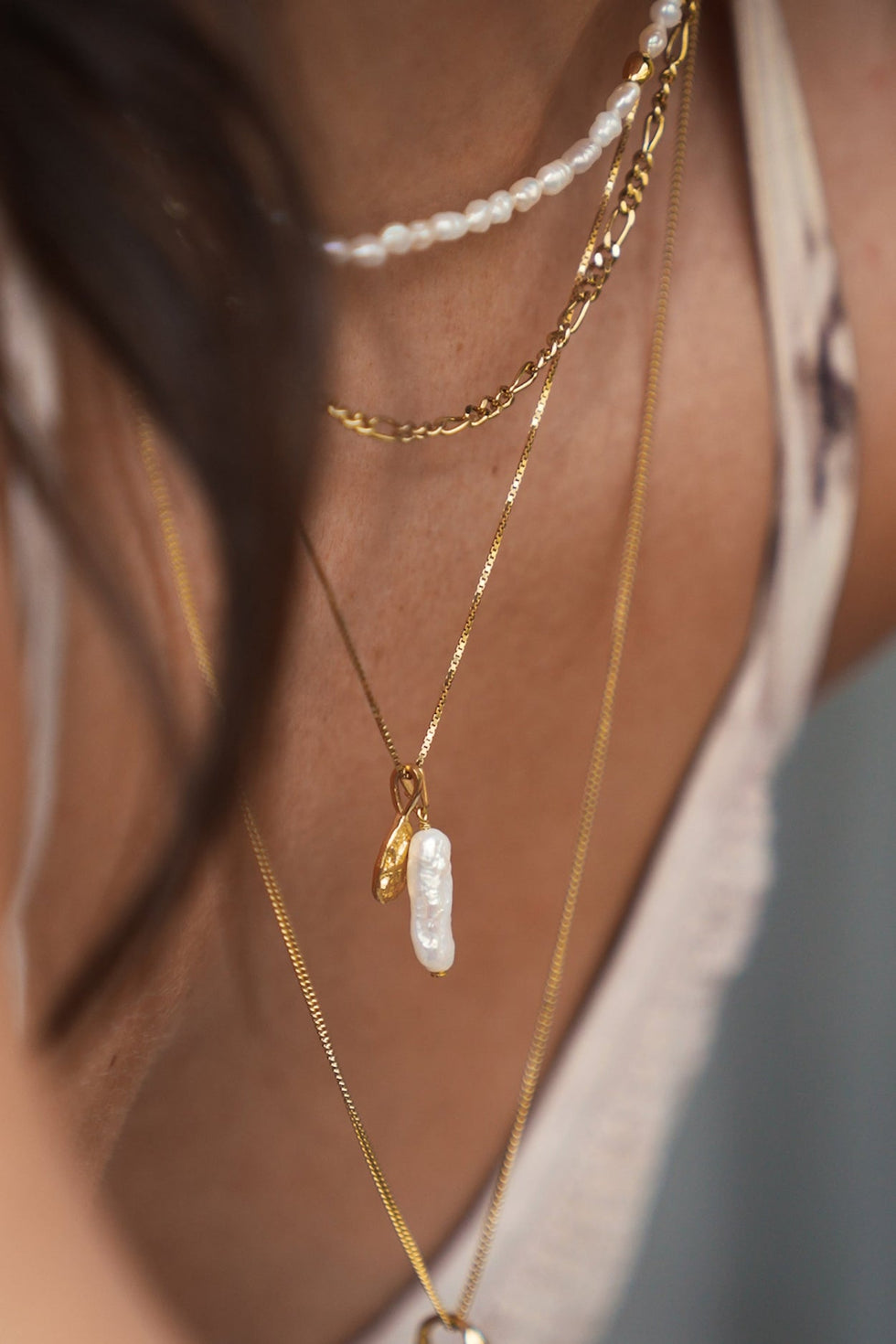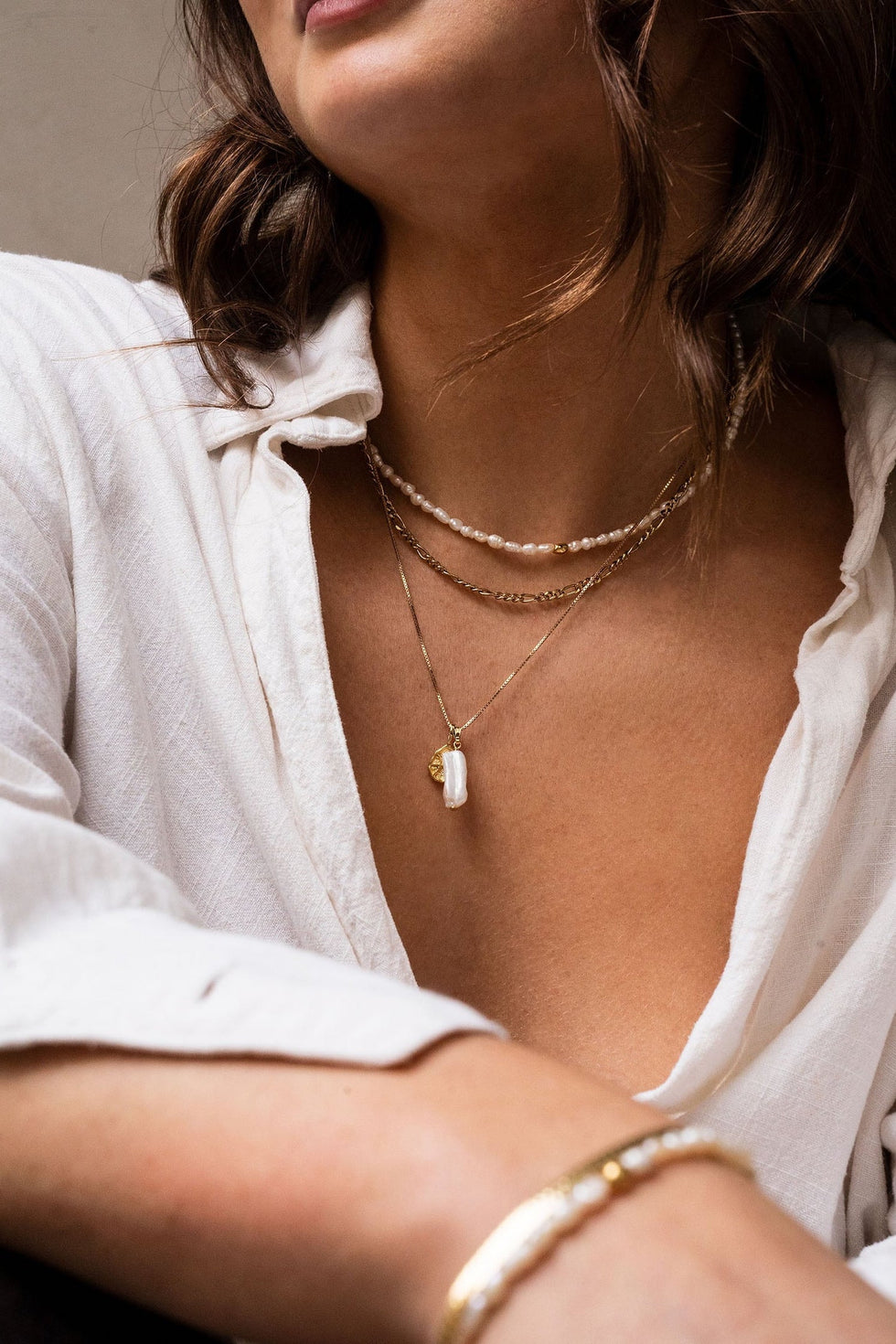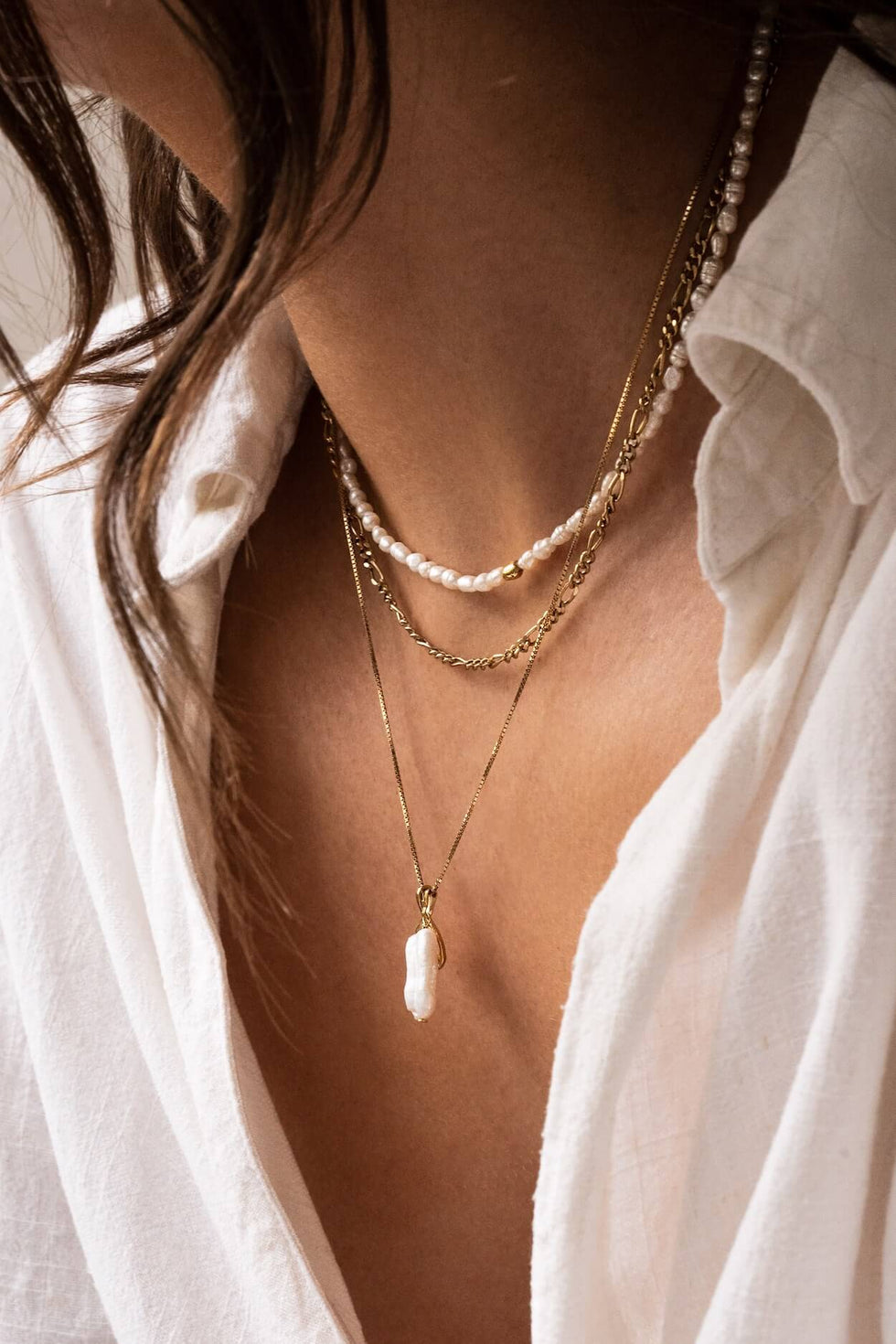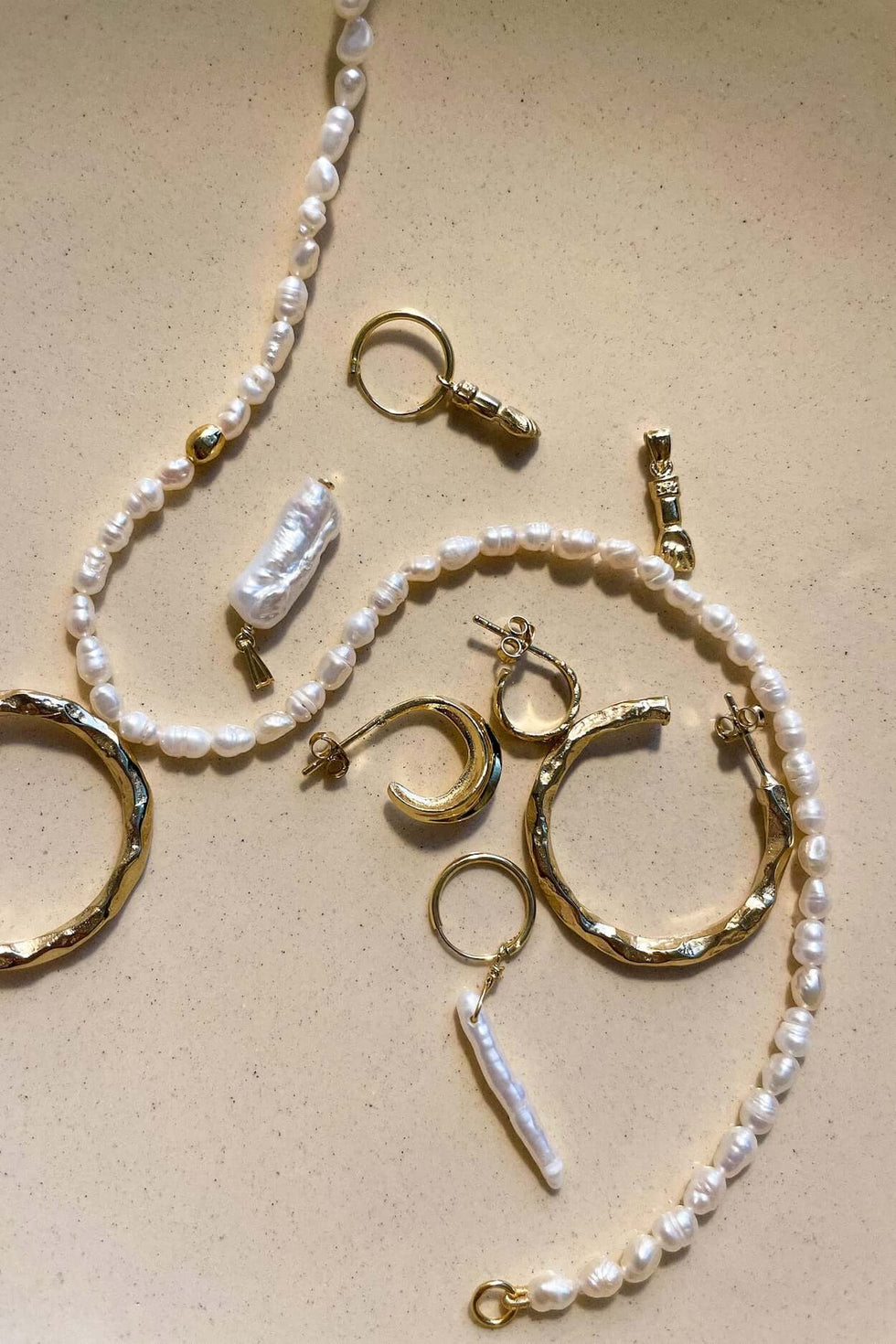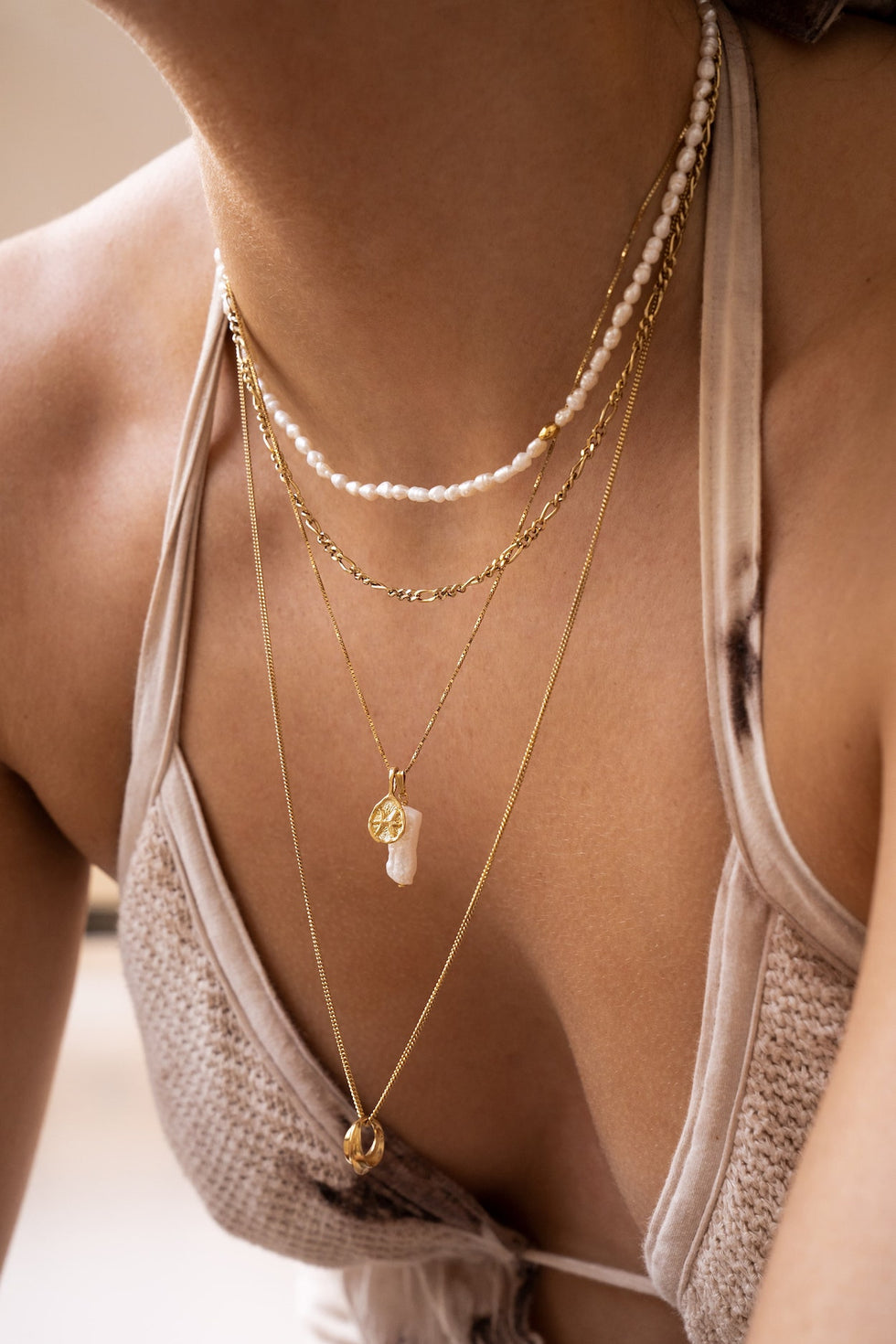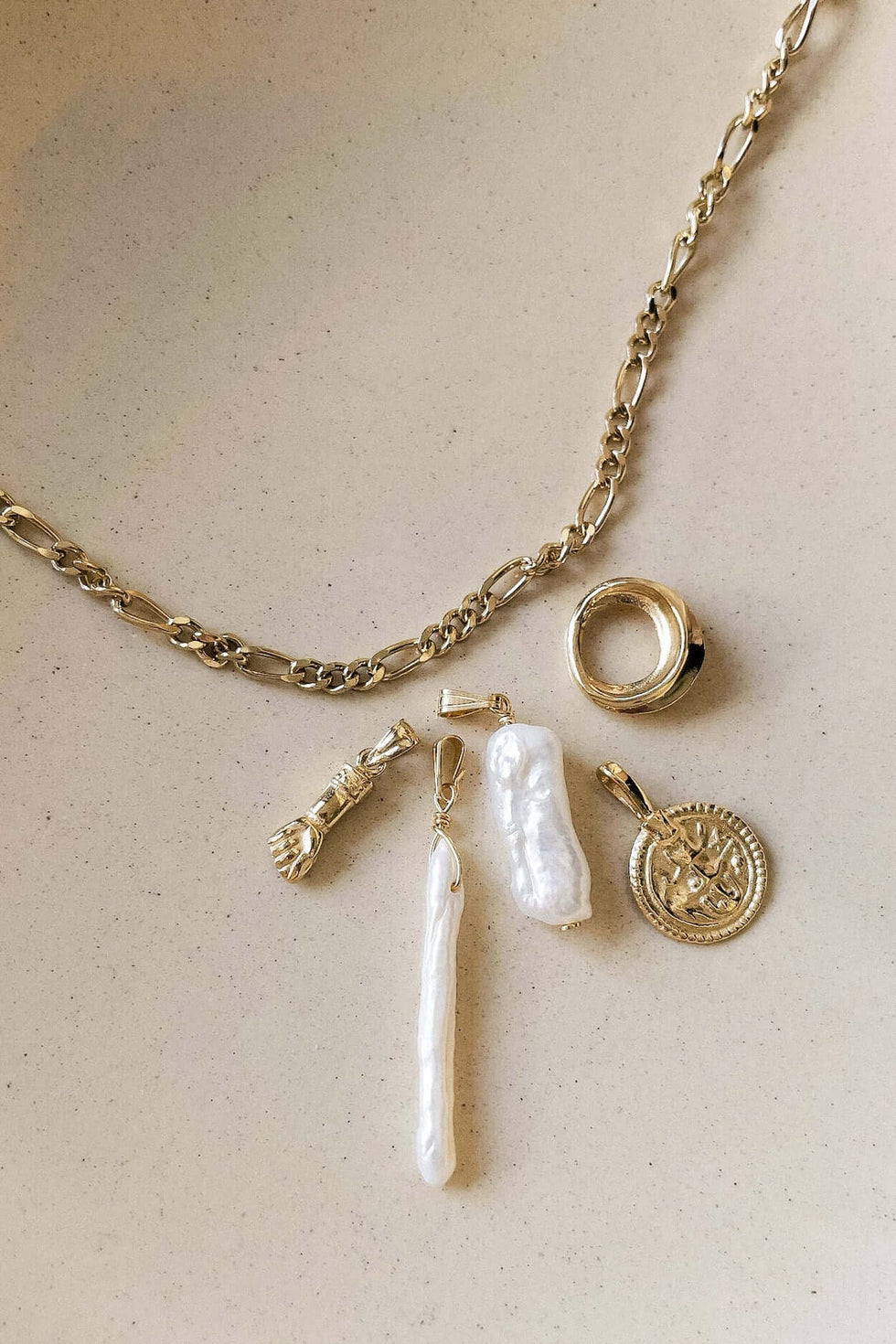 PRODUCT INFORMATION
SHIPPING, DELIVERY + RETURNS
SUSTAINABILITY + ETHOS
CUSTOMER REVIEWS
PRODUCT INFORMATION
Flawed's hazel pendant is your new best friend. This super-beautiful baroque pearl is just the best addition to your stylish outfit and definitely a collectors piece for your very own The Little Mermaid treasure trove. Whether you style it with a minimalistic, timeless look to add that bit of elegance or with a colorful, bright look to add a bit of mermaid-core action. We are all for it. You just cannot go wrong with this perfect not-so-basic basic. Know what we mean? This hazel pendant will brighten your day. 
FLAWED SLOW FASHION JEWELRY
Flawed is all about drop-dead gorgeous slow fashion jewelry that will catch your eye, any time. The conscious indie brand run by girlboss Jamilla is a strong believer of fair entrepreneurship and small imperfections. Every show-stopping Flawed piece is made by hand in Bali with the best materials. Our fave part? The silversmiths work from their homes and gardens in small family businesses. That way, they can do what they love while being close to their family. Now get ready to find your new favourite. 
Want to know more about Flawed? Click here
CONSCIOUS JEWELRY.
Handmade in Bali, Indonesia.
---
Slow fashion, ethically made pendant
Premium 1 micron gold-plating on 925 sterling silver + freshwater pearl
Color: Gold + pearl
SHIPPING, DELIVERY + RETURNS
 FREE SHIPPING > €70 (nl), €75-180 (eu) + €300 (w)
 FAST DELIVERY order before 12 = send same day
SUSTAINABLE EVERYTHING slow jewelry + beauty
For all info on shipping, delivery + returns, click HERE
SUSTAINABILITY + ETHOS
WILD // FREE Rogue is all about handpicked girl power gorgeousness for the wild + free hearted. About choosing your own path, following dreams and staying wild. And self love, baby girl. Self love, first. But make it sustainable.
That's why we only curate indie brands that are sustainable. By using recycled and the best materials. By never-ever over-producing. And by always, always taking good care of the people who make your gorgeousness.
From the colorful glass ring we wear every day to our fave botanical dreamgirl perfume and vegan + non-toxic hot pink nail polish. Because sustainable doesn't have to be minimal. At Rogue, you'll find statement jewelry and the most effective skincare that also looks amazing on your nightstand. You can have it all.
Everything is from businesses that are run by fellow boss babes. Because when women support each other and follow their dreams, magical things happen.
So join our conscious girl power revolution and shop your favorite drop-dead gorgeous sustainable jewelry +  cruelty-free, vegan clean beauty. Buy less, choose well. Walk on the wild side. Support your girl gang. 
JOIN THE REVOLUTION // GO ROGUE
Read more about how we're sustainable here.
you might also love