Mother's Day Conscious Gift Guide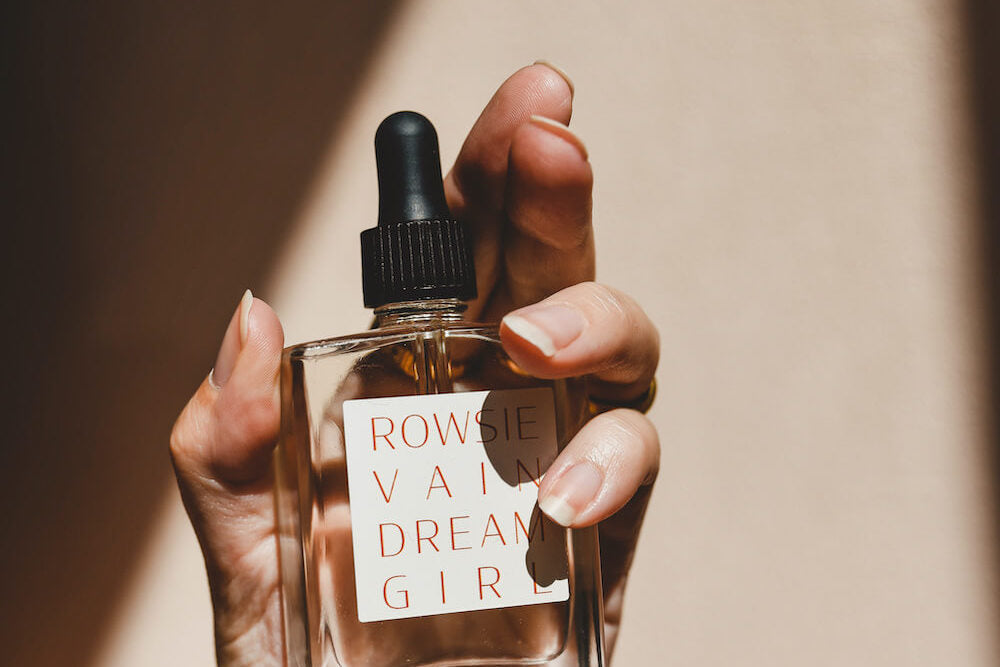 10 Thoughtful Gifts to Give the Women in Your Life
Mother's Day this year takes on new meaning as we celebrate those women nearest and dearest to us, whose continued support has willed us through a particularly challenging year in all of our lives. For those of you looking to show your gratitude whilst also caring for the planet, we bring you the Conscious gift guide to inspire you with some thoughtful present ideas ahead of the 9th of May.
Included are a selection of beautiful, sustainable items from conscious businesses based in the Netherlands that we guarantee the women in your life will adore.
For the Beauty Conscious
Activator 7 Body + Hair + Face Oil - Nourished, €39 
This divine multifunctional product from sans[ceuticals] available at Nourished acts as a face & body oil, as well as makeup remover and hair oil. It has been branded a "Miracle in A Bottle" by beauty industry experts due to its high dose vitamin formulation and reparative qualities. This plant-based product is cruelty-free and non-toxic, with levels of Vitamin A that increase collagen production and boost skin strength. Its multifunctional nature will allow her to create space in her bathroom and reduce waste, the perfect Mother's Day gift that will keep on giving.
The Calm Your Mane Set – Nourished, €33.25
The Calm Your Mane Set by Nourished has a heavenly vanilla and cedarwood scent, perfect for new Mum's who have no time to wash their hair. It includes a Bamboo Hair Brush suitable for all hair types and a Dry Shampoo come Scalp Treatment in a Puffer Spray Bottle. The Dry Shampoo is made from 100% natural ingredients and it helps to create volume, control grease whilst also treating dry, flaky scalps, so she'll always feel her best even if she has no time.
DreamGirl Natural Perfume 60ml Bottle – Rogue, €44.90
This natural perfume by Rowsie Vain available at Rogue has the dreamiest scent with top notes of peony, passion flower and pink peppercorn. Met with peach undertones this fragrance based in nourishing coconut and primrose oil takes you back to youthful sun-drenched Summers. Made lovingly in California in a small-scale apothecary using natural, wild and organically sourced ingredients, this synthetic free scent is completely cruelty free. Go on remind her she's a Dream Girl!
For the Fashion Conscious 
 Leonie slip dress off white - thegreenlabels, €90 
This beautiful floaty slip dress by Jan'N June available at thegreenlabels is perfect for spring, layered with a soft, cosy knit or for warmer days paired with some chic sandals and a wide brimmed hat. However she decides to wear it, the Leonie slip will ensure those women in your life feel both comfortable and stylish no matter their pace of life. What's more the slip is made locally using clean and vegan processes. Win, win if you ask us.
The Linh jumper by Noumenon is one of our favourites for colder weather with its delicate ribbon detailing on the sleeves and waistband ensuring she remains stylish no matter the season. Made ethically in Lithuania from GMO-free 100% organic cotton, it is a PETA-approved Vegan product. A truly wonderful addition to any outfit.
Tencel TM  Kimono – The Lingerist, €107
This kimono by Le Nap available at The Lingerist comes in three different colourways, the delicate floral print included here is perfect for those self-care days spent lounging around the house. It's super soft on the skin with an adjustable waistband making it some of the chicest loungewear we've seen. Fabricated in Portugal from TencelTM, the kimono is also produced from sustainably sourced eucalyptus trees using environmentally responsible processes, meaning you can treat her without fear of harming the planet in the process.
 Striped Ruffle Top – Noumenon, €72
This off the shoulder striped ruffle top by Noumenon is perfect for Summer, made from 100% linen by ethical manufacturers in Lithuania. It is sure to keep her cool during those warmer months, with its floaty and slightly cropped silhouette allowing for maximum comfort. Easily paired with linen trousers or a floaty skirt, in this PETA-approved Vegan top, there's no doubt she'll be one cool mother.
For the Accessory Conscious  
Double violet bracelet – thegreenlabels, €39.95
This delicate gold coloured chain bracelet by Flawed available at thegreenlabels is a beautiful minimalist piece. Either stacked with other chains or worn alone, it is the most precious minding for those women you love.
 Silk sleep mask – The Lingerist, €18
This silk sleep mask by Icone available at The Lingerist is a great gift for those busy women trying to catch some shut eye during daylight hours. Beautifully soft to the touch, this sleep mask will ensure she's whisked straight away to the land of nod, we promise she'll thank you later. Produced by manufacturers who focus on improving labour conditions for their employees. You and her can sleep easy in the knowledge your gift is supporting ethical production supply chains.
Fiori necklace beige – Rogue, €35
This cute fiori necklace by Atelier Labro available at Rogue is an outrageously beautiful piece of slow fashion jewellery she'll want to wear every day. Its timeless, delicate beauty makes it an all-time favourite. Remind her that she's magic and that the world is her oyster with this necklace handmade in The Netherlands in collaboration with conscious small businesses.